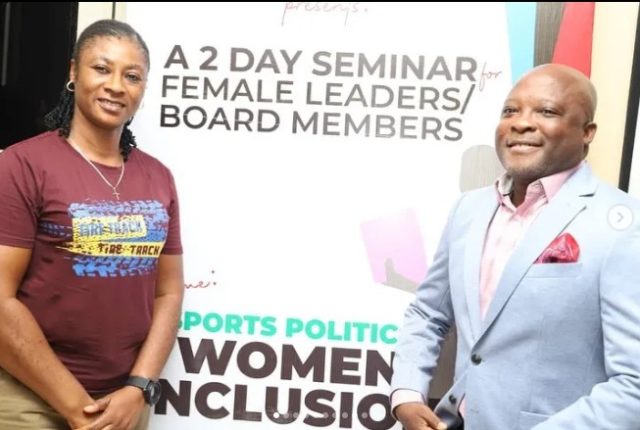 The Executive Chairman, Lagos State Sports Commission, Sola Aiyepeku, has reiterated that women's potential needs to be tapped into for continuous development in sports.
At a seminar tagged " Sports politics: Women Inclusion" organised by the Nigeria Olympic Women Committee Commission under the auspices of Olympic Solidarity /NOC to serve as an avenue where sportswomen and board members converge to discuss critical roles that Women are playing and how to take a further leading position for the growth of sports in general.
Aiyepeku, in his submission at the Golfview Hotel and suites, Ikeja GRA, presented that women's skills need to be maximised and their dreams actualised rather than always being suppressed for men.
Talking about the inclusion of women in sports, Aiyepeku stated that out of 11 members on the Lagos sports commission board, 5 are women, adding that on all the 45 Sports Association boards, at least 50 percent representation were Women.
"Lagos has taken steps forward and we are preparing the foundation to ensure that inclusion is a thing that works as a policy.
"It's important as women leaders, you need to communicate effectively, build a collaboration to channel ways out in order to be at the summit in the administration and development of sports".
Board member, Lagos State Sports Commission, and a 5-time Olympian, Bose Kaffo, encouraged all sportswomen to stick to one another and not to see men as obstacles as the way to get to the pinnacle is by engaging in healthy communication and collaborating effectively.
National President of Nigeria Association of Women in Sport, NAWIS, Florence Adeyanju stated that the essence of the seminar was to change perspective and to motivate women to involve in the real business of sports politics.


Post Views:
294